Korean folktales have been passed down for hundreds of years and are still told in Korea today. There are many modern interpretations in K-dramas, children's books and novels. What famous stories still resonate with Koreans today and what can be deemed from their culture by reading and experiencing stories that have been passed down over the centuries?
There are many different variations of Korean myths that have different ideological bases. Somewhere between reality and fiction come stories that represent history repeating itself over generations. Korean folktales can be seen to represent the hopes and dreams of the 'common' people, when they have often found their lives to be difficult and unfair. Korean folktales are able to show different facets of ordinary people's lives in these societies where people dreamed of a world without sickness and disease and of rulers that were fair and wise.
These tales represented ideas that often shaped the views, morals and ideologies that formed the belief system of Korean people for hundreds of years. Korean folktales are a mixture of the beliefs held in Shamanism, Confucianism and Buddhism. Shamanism started with the dawn of Korean civilisation. The strong hierarchal system of Korean people, their connection with the environment and their family are represented in folktales and in the lives of Korean people. There are supernatural entities which connect humans to the spiritual world and explain both the pleasures and injustices of the world.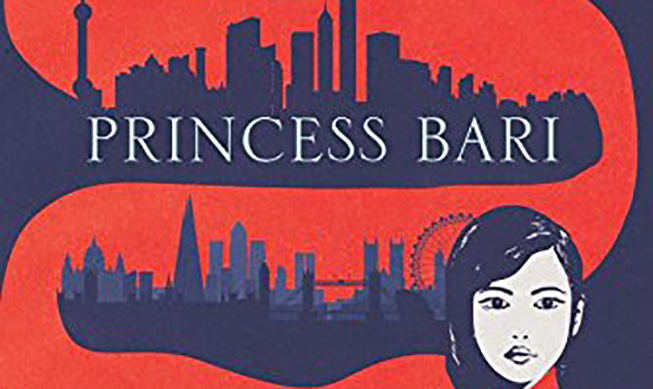 Feminist icons in Korean Folktales
One of the most famous myths based in Shamanism is the story about Princess Bari, or the 'Abandoned Princess', who represents a strong feminist icon. This poem tells the story of Princess Bari, who was abandoned at birth because of her gender. She makes a journey into the underworld to find the Elixir of Life. Through this journey she becomes a Goddess who takes souls to heaven after they enter the afterlife.
This story resonated with many Korean women as it touched on so many of the things they had to deal with in their lives. They had to accept the burden of mistakes made by their parents and accept the idea in Korea of the expression of 'filial piety'. This is the idea that women should support and serve their parents above all else and men are placed above women. It is also a duty to one's nation, as the family is connected to the nation. Many Korean women have had to sacrifice their lives as a result of filial piety. This story shows how a woman can be transformed by making this sacrifice.
While this myth shows Korean social ideals such as filial piety, it also represents a strong woman in a society that has historically been patriarchal. Princess Bari is able to find a life outside of the typical ideal of a wife and devoted daughter.
Moral messages in Korean Folktales:
Many folktales are steeped in Buddhism and the philosophical teachings of Confucius. There are often good and evil spirits which help give benefits to the righteous or seek retribution for wrongdoings. People can suffer because of sins committed both in this life and previous lives.
Two famous Korean folktales with the common theme of people suffering because of their own actions and of filial piety are The Magpie and the Bell and The Young Man and the Wild Ginseng. In the Magpie and the Bell, a young student kills a snake in order to stop it from taking the life of a magpie. Later, the wife of the dead snake tries to kill the scholar unless he can toll a bell three times in a mountain temple. His life is saved when three of the young magpies lose their own lives by using their beaks to ring the bell.
In The Young Man and the Wild Ginseng, a young couple boils their only son in order to make broth for the man's dying father to recover. The father recovers and the monk that made the recommendation (a good spirit) reveals that it was in fact a Ginseng disguised as their son and their son is still alive. The couple were rewarded for their filial piety in sacrificing what they believed was their son in order to save the father. This folktale sends the message that children should do anything to help their parents.
Korean folktales can also have an emphasis on the importance of wisdom. There is the idea that fair rulers are able to be persuaded by reason and people who are powerful through physical strength, economics and politics can exercise fair judgements.
In The Teacher's Secret, a teacher who teaches students at a private school often likes to eat snacks while the students are studying. He tells the children that these snacks are poisonous and they should not eat them. One day, when he is out of school for the morning the students discover it is dried fruit and eat the snacks. When the teacher returns they are all lying on the floor. They broke a table and explain to the teacher that they felt so bad about it that they ate his snacks and are waiting to die. The teacher, rather than admonishing them, walks outside and thinks: "hmm… they are learning fast". In this way the wily students are able to avoid a punishment in schools that had very strict discipline.
The Insane Magistrate is a story in which the subordinates of a local magistrate orchestrate a plan to make him appear mentally unstable and get him removed from office, as he is seen by them to be morally corrupt. One of his subordinates slaps him in the face and when he tries to have him removed, the other workers claim it did not happen and that he imagined it. This continues until his son arrives, who also accuses him of being mentally unwell. He gets so angry he kicks his son in public and is removed from office. The message in this story seems to be that he would not have had a temper tantrum about the situation if he was a fair ruler with a sense of mercy.
Mythical creatures in folklore and K-dramas:
A type of Korean folktale called Imuldam 이물담 contains supernatural creatures. The Goblin, known as Dokkaebi in traditional Korean folklore, is a spirit which possesses inanimate objects. The representation of death in Korean folktales is the Grim Reaper 저승사자. The ruler of the underworld, Yeomra, sends the Grim Reapers out as messengers.
Creatures from both Western and Korean mythology have appeared in K-dramas. The Goblin 도깨비 appeared in The Great and Lonely Lord, in which an unbeatable general was resurrected as a Goblin and able to live an eternal life. The Grim Reaper gives a girl 49 days to live in the Drama 49 days. The Grim Reaper also appears in Arang and the Magistrate, when a girl who died comes back as a ghost and is chased by the Grim Reaper, who has been sent to deliver her to Yeomra.
While mermaids are prevalent in a large amount of Western folklore, there are origins of the mermaid in Asian folklore too. There are two K-dramas with mermaids in them, namely Surplus Princess (which closely represents 'The Little Mermaid') and The Legend of the Blue Sea, in which a mermaid and a nobleman try to escape the humans who seek to separate them and force the nobleman into an arranged marriage.
There are hundreds of Korean folktales, each with interesting themes and varied messages and it is definitely worth checking them out!
Featured Image Source: © The Sun and the Moon, 2019/08/11, Www.asianfolktales.unescoapceiu.org
Want to experience more of Korean culture? Why not subscribe now to the Inspire Me Korea CULTURE box to receive a box of goodies sent to your door every month? We ship internationally! Find out more here.