Stress can get to even the best of us sometimes. For some of us, this time of year is exam season whereas others might have lots of deadlines piling up at work. Whatever it might be, we want to help you to relieve that stress so you can feel more relaxed and be more productive!
Studies show that drinking tea can really help you to keep calm and reduce anxiety levels. The Koreans are experts when it comes to tea, and they have quite a few which are sure to help you clear your head. With lots of different flavours to choose from, you're bound to find one which you like! Here are some of our favourites which we think do just the trick:
1. 메밀차 (Buckwheat tea)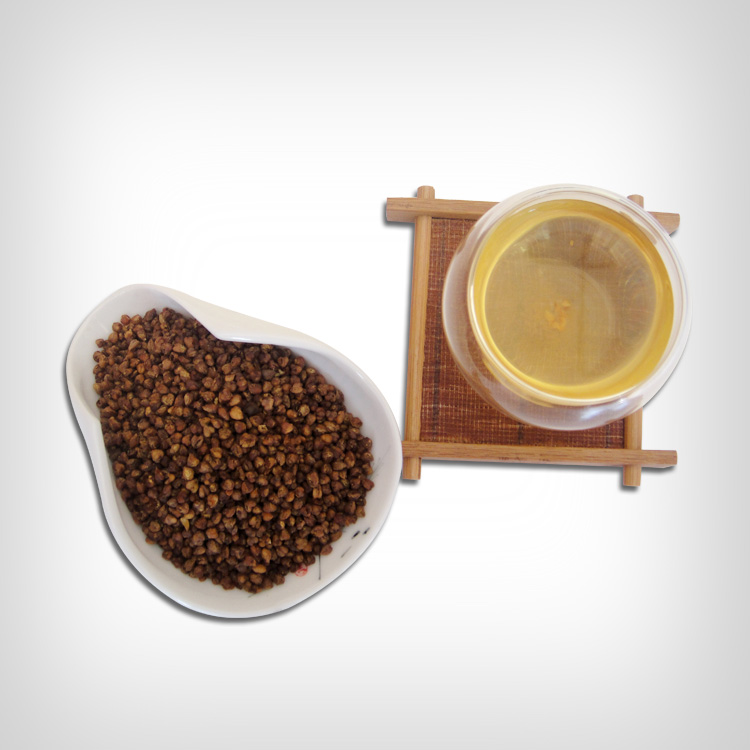 Image Source: Buckwheat Tea, 25.03.17, www.herbalteasonline.com
Buckwheat is a common ingredient in Korea, and can be found in noodles and pancakes among other foods. But did you know you can also make a buckwheat tea? Roasted buckwheat is used to make this soothing drink, which is prepared by being fried in a pan without oil and then boiled in water. But don't worry, you don't have to do any of this yourself! Buckwheat tea is easily purchasable as a tea bag. If you're having trouble sleeping because of exam stress, the antioxidants in buckwheat will help you out and you'll fall asleep in no time!
2. 감잎차 (Persimmon leaf tea)
Image Source: 25.03.17, sintoburi1.tistory.com
Ever sat at your desk for hours, staring at the same computer screen or textbooks until the early hours of the morning? If so, then this is the tea for you! With a sweet, honeyed flavour, this persimmon leaf tea contains nutrients such as Lutein and Zeaxanthin which are said to improve your vision.
3. 율무차 (Job's tears tea)
Image Source: 25.03.17, www.ebay.com
Now don't worry, this tea doesn't contain the actual tears of the biblical figure Job! The plant in which the tea is made from is simply named after him. As you can see, this tea is quite thick and soupy which might not be what you expect. However, it is hugely popular among Korean students. Why? Because it's high in protein which will pick you up and get you through endless classes or long hours of revision. Sounds great, right?
4. 인삼차 (ginseng tea)
Image Source: 25.03.17, blog.daum.net
Another famous ingredient in Korea is ginseng, a rather bitter ingredient in many Korean recipes. Luckily, this tea also contains pine nuts and honey, which balances out the bitterness of the ginseng so it makes for pleasant drinking. If you're struggling with keeping focused, ginseng tea might be for you as it can help to stimulate brain cells making it easier to concentrate.
5. 생강차 (ginger tea)
Image Source: 25.03.17, archdevils.tistory.com
Have you ever sat at your desk for hours on end, and then getting up to find yourself with aches and pains everywhere? Don't worry, this ginger tea is the perfect remedy, as it reduces muscle pain and soreness. If you have a sweet tooth, it is also prepared with honey, a prized and cultural ingredient in Korea as only royalty used to be able to consume it.
Hopefully you've found a tea on this list that's to your liking, and will help make that hard work just a little bit easier!
antioxidantsbuckwheatDe-stressDrinkexamsgingerginsengKoreaKoreanMayMotivationpersimmonRelaxrevisionsleepTea