Hooray! We're almost halfway through the year! For some of us, this is the time of year where we need some extra motivation. That's why we've come up with this list of birthdays of some of our favourite idols. Hopefully an idol you like shares their birthday with a busy day at school or work, so you have something happy to celebrate!
1st May – EXID's Hani
Image Source: © ahnhani_92, 28.04.17, www.instagram.com
Today the hilarious Hani is turning 25! We love how down to earth and shameless she is on TV programs, which makes her unique. Let's hope her members treat her with all her favourite foods!
2nd May – GOT7's BamBam
Image Source: © bambam1a, 28.04.17, www.instagram.com
Celebrating his 20th birthday is GOT7's BamBam! You would never guess that he's one of the younger
6th May – EXO's Baekhyun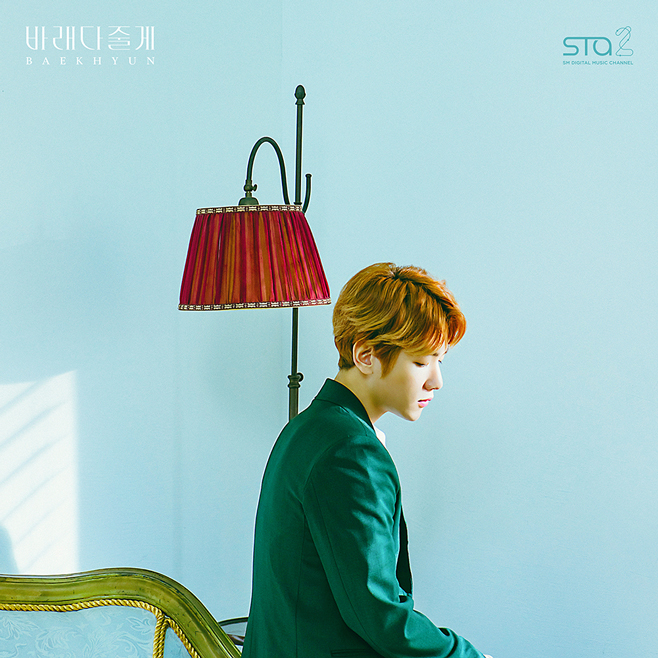 Image Source: © SM Entertainment, 28.04.17, now.smtown.com
Baby-faced Baekhyun will also be 25 years old this year! These last 12 months have been big for the popular EXO member, with the debut of sub-unit EXO-CBX as well as other releases with Sistar's Soyou and his own solo on the SM Station. Soon they will be making their Japanese debut with the mini album 'Girls'. Fingers crossed it's well received by fans!
8th May – EXID's Junghwa
Image Source: © jeonghwa_0508, 28.04.17, www.instagram.com
Not one, but two of the members in the girl group are celebrating their birthdays this month! Maknae Junghwa will be turning 22, so perhaps the two girls with have a joint celebration?
16th May – IU
Image Source: © dlwlrma, 28.04.17, www.instagram.com
Otherwise known as Korea's little sister, the sensational IU is turning 24 this year. Recently, she made her comeback after nearly two years and it was well worth the wait! Hopefully she is able to take time out of her busy schedule and celebrate with some friends.
18th May – BIGBANG's Taeyang
Image Source: © __youngbae__, 28.04.17, www.instagram.com
Can you believe that Taeyang will be turning 29 this year? He certainly doesn't look it to us! Last year, BIGBANG celebrated their 10 year anniversary which is a really impressive feat! We hope that they'll continue enjoying success in the years to come.
22nd May – EXO's Suho
Image Source: © SM Entertainment, 28.04.17, exo-k.smtown.com
EXID is not the only group with two birthdays this month – EXO does too! The leader of the group Suho is celebrating his 26th birthday, and we hope that his members give him some special treatment on his birthday. After all, it isn't easy being a leader!
25th May – Pristin's Sungyeon
Image Source: 28.04.17, alwaysdreaminghigh.com
Officially becoming an adult is Pristin's Sungyeon! This 10 member girl group from Pledis Entertainment is rising in popularity and we love their new song Wee Woo! Hopefully all her members will make this day extra special for her.
28th May – TWICE's Dahyun
Image Source: ©dahyun.twice, 28.04.17, www.instagram.com
Lead rapper and vocalist Dahyun of TWICE will be 19 this year! This girl group is an absolute sensation, continuing to scoop up lots of awards. Having released 'Knock Knock' a few months ago, we hope that the girls will be able to find some time to celebrate her special day!
30th May – Ailee
Image Source: ©aileeonline, 28.04.17, www.instagram.com
The stunning soloist Ailee will be turning 28, can you believe it? We've heard that she's rumoured to make a US debut this year, so we wish her all the luck with that. Hopefully people will receive her well in the States!
That's all from us! Now you know a little bit more about these idols who are getting one year older. Let's hope that this month is your month to power through whatever you need to do!
Featured Image Source: 28.04.17, onehallyu.com
AileeBAEKHYUNbambamBig BangbirthdaysCakedahyunexidEXOGOT7haniidolIUjunghwaK-PopKoreaKpopMayMotivationpristinsuhosungyeontaeyangTWICE